Just released! The latest edition of Grand Challenges for Social Work and Society: Milestones Achieved and Opportunities Ahead is now available to order from the Oxford University Press's website: https://bit.ly/3vJ1lBJ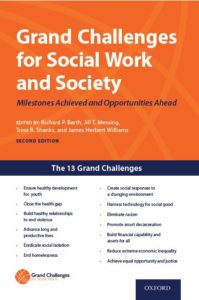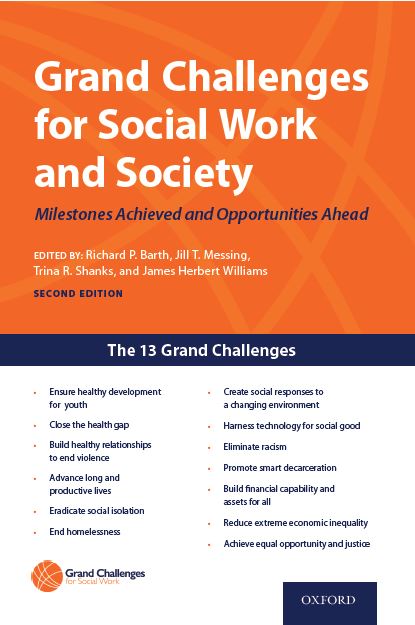 Featuring 13 chapters, one for each Grand Challenge, this revised edition provides updates on the initiatives laid out in the first edition and sets new goals. It also includes new information on the Grand Challenge to Eliminate Racism, gender equity issues across all Grand Challenges, expanding the social work pipeline, commentaries from leading social work organizations, and how interdisciplinary science can be applied to tackle society's most urgent problems.
Edited by Richard Barth, PhD, MSW, Jill Messing, MSW, PhD, Trina Shanks, PhD, MSW, and James Herbert Williams, PhD, MSW, MPA, this compelling new book is essential reading for social workers, policymakers, educators, and other professionals.
The Grand Challenges for Social Work, launched in 2016, calls for bold innovation and collective action powered by proven and evolving scientific interventions to address critical social issues facing society. To learn more, follow @gcsocialwork on Facebook and Twitter.