Ronald Feldman, PhD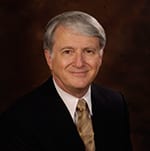 Ronald A. Feldman is the Ruth Harris Ottman Centennial Professor for the Advancement of Social Work Education and dean emeritus at the Columbia University School of Social Work. His research focuses on adolescent mental health, peer influence, and professional development.
His NIMH-funded research includes a groundbreaking multi-factorial field experiment with 701 youths that documented the adverse effects of treating antisocial boys in antisocial peer groups while demonstrating the benefits of treating small numbers of antisocial youths in groups of prosocial peers.
In another NIMH-funded study, he and colleagues elucidated the crucial interactions among environmental stressors and individual coping skills that led 306 at-risk children of mentally ill parents to be designated as either "victims," "vulnerables," or "invincibles." Dr. Feldman has authored or edited 10 books and more than 100 journal articles and book chapters.
Dr. Feldman's awards include:
a Fulbright Lectureship (Turkey)
Distinguished Faculty Award (Washington University, St. Louis)
Resident Fellowship at the Rockefeller Foundation Study Center (Bellagio, Italy)
He has served as Vice Chairman of the NIMH Task Force on Social Work Research, co-convener of the St. Louis Group for Excellence in Social Work Research and Education, a founding director of the Society for Social Work and Research, and founder of three research centers. He also has served on the Institute of Medicine's Board on Biobehavioral and Mental Disorders, as Chairman of the CSWE Commission on Educational Policy, and as a trustee of the William T. Grant Foundation.