Richard Catalano, PhD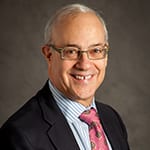 Dr. Richard Catalano is in the top 1/2 of 1% of social scientists in citations in the Web of Science. His h-index score is 55 which means he has at least 55 publications that have been cited 55 times or more. Currently, his papers are cited on average 374 times per year.
He is widely recognized nationally and internationally for his prevention work. Dr. Catalano is the Bartley Dobb Professor for the Study and Prevention of Violence and the Director of the Social Development Research Group in the School of Social Work at the University of Washington.