Peter J. Pecora, PhD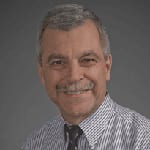 Peter J. Pecora has a joint appointment as the managing director of research services for Casey Family Programs, and professor, School of Social Work, University of Washington.
Dr. Pecora has worked with a number of state departments of social services in the United States and in other countries to refine foster care programs and implement intensive home-based services and risk assessment systems for child protective services. His co-authored books and articles focus on child welfare program design, administration, and research.
With Harvard Medical School and the University of Michigan, he is completing a new study of foster care alumni in Michigan and Texas, in conjunction with the Midwest study of Illinois, Iowa, and Wisconsin. He is also testing caregiver and youth empowerment approaches to helping youth in foster care access mental health services and participating in a national effort to reduce racial disproportionality in the child welfare system.
In 2007, he was appointed to the Institute of Medicine Committee on the Prevention of Mental Health Disorders and Substance Abuse to explore issues related to preventing mental disorders among children and young adults. In 2009, he was elected to the American Academy of Social Work and Social Welfare as a fellow and inaugural board member.