Mark W. Fraser, MSW, PhD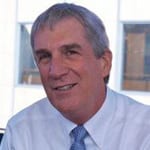 Mark W. Fraser holds the John A. Tate Distinguished Professorship for Children at the School of Social Work, University of North Carolina where he serves as associate dean for research.
He has won numerous awards for research and teaching, including the Distinguished Achievement Award from the Society for Social Work and Research.His work focuses on risk and resilience, child and family services, and research methods.
He has published widely and is the recipient of federal, state, and foundation research grants. He is the co-author or editor of nine books. These include Families in Crisis, Evaluating Family-Based Services, The Context of Youth Violence, Intervention with Children and Adolescents, and Making Choices: Social Problem-Solving for Children.
In Risk and Resilience in Childhood, he and his colleagues describe resilience-based perspectives for child maltreatment, substance abuse, and other social problems. An award-winning text, Social Policy for Children and Families reviews the bases for public policy in child welfare, juvenile justice, mental health, developmental disabilities, and health. Intervention Research: Developing Social Programs describes the design and development of social programs. His most recent book is Propensity Score Analysis: Statistical Methods and Applications.