Lawrence Albert Palinkas, PhD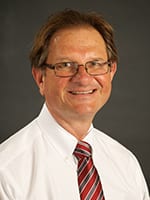 Dr. Lawrence Palinkas is the Albert G. and Frances Lomas Feldman Professor of Social Policy and Health and Chair of the Department of Child, Youth and Families at the University of Southern California. He also holds secondary appointments as Professor in the Departments of Anthropology and Preventive Medicine at USC. Prior to joining the faculty at USC, he was Professor and Vice Chair of the Department of Family and Preventive Medicine at the University of California, San Diego. His primary areas of expertise are mental health services research, behavioral health and implementation science. Dr. Palinkas is particularly interested in the sociocultural and environmental determinants of health and health-related behavior with a focus on disease prevention and health promotion, child welfare and child mental health, translational and implementation science, immigrant and refugee communities, global health and health disparities, and health behavior in extreme environments and disasters.
Dr. Palinkas' research has been funded by NIH, National Science Foundation, NASA, the MacArthur Foundation, and the William T. Grant Foundation. He also provides expertise to students and colleagues in the use of qualitative and mixed research methods. Among his scholarly achievements are the Antarctic Service Medal by the National Science Foundation and the U.S. Navy in 1989; deputy chief officer of the Life Sciences Standing Scientific Committee on Antarctic Research in 2002; chair of the National Space Biomedical Research Institute's External Advisory Council in 2003; and membership on committees of the National Research Council, National Academy of Sciences and the Institute of Medicine.
To access Dr. Palinkas' Faculty Page, click here: University of Southern California, Social Work.