Jorge Delva, PhD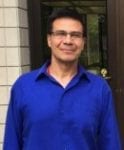 Jorge Delva is the newly appointed Dean of the School of Social Work at Boston University.  Prior to this appointment he was the Kristine A. Siefert Collegiate Professor of Social Work and Director of the Community Engagement Core of the Michigan Institute on Clinical & Health Research, School of Medicine. At the University of Michigan School of Social Work he served as founding co-Director of the Curtis Research & Training Center as well as Associate Dean for Research and Associate Dean for Educational Programs.
Recognized as a high-impact scholar among SSWR and AASWSW fellows, one of Dr. Delva's research areas involves the use of social network analyses to inform the development of community-engaged research (CEnR) networks across all sectors (e.g., community serving and health care organizations, physician practices) and governmental levels (local and state) to drive research on community-identified priorities addressing the social determinants of health.  Funded by domestic (e.g., NIH, HRSA) and international (e.g., OAS) organizations for over two decades, his work also includes long-standing global research collaborations that examine etiological factors associated with substance using behaviors among culturally-diverse populations.
In 2015-16, Dr. Delva served as a member of the Institute of Medicine Global Forum on Innovation in Health Professional Education Committee and is co-author of the fast-track study entitled "Educating Health Professionals to Address the Social Determinants of Health."  With NIH and Fogarty funding, he has served as faculty mentor to high-school, undergraduates, graduates, doctoral, postdoctoral, and junior faculty conducting research in global settings. He is also a recipient of the Distinguished Clinical and Translational Research Mentor award given to honor the accomplishments of faculty who demonstrate consistent, high-quality mentoring in areas of clinical and translational research.