Jill Duerr Berrick, PhD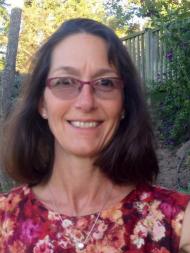 Jill Duerr Berrick, Ph.D., serves as the Zellerbach Family Professor in the School of Social Welfare at UC Berkeley. Dr. Berrick is also co-director of the Center for Child and Youth Policy. An expert in the fields of child poverty, welfare and foster care, Dr. Berrick's research focuses on issues concerning vulnerable children and families, particularly those served by social service programs.
The quality of Dr. Berrick's research is evidenced by numerous publications in the most prestigious peer reviewed social welfare journals such as Social Service Review, Social Work, Social Work Research, and Children and Youth Services Review and by the highly favorable reviews afforded many of her books, such as her 2008 study, Take me home: Protecting America's vulnerable children and families (Oxford University Press), which received the Pro Humanitate Literary Award. Dr. Berrick also co-founded the Cal Independent Scholars Network, a program to support UC Berkeley students who have experiences in the foster care system.
To visit Dr. Berrick's Faculty Page, click here: University of California Berkeley, School of Social Welfare.