James Midgley, PhD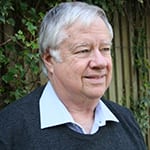 James Midgley is the Harry and Riva Specht Professor of Public Social Services and dean emeritus of the School of Social Welfare University of California, Berkeley. His scholarly interests are in social policy with a special focus on international social welfare and social development. He has published widely in these fields. His most recent books include
The Handbook of Social Policy, Sage, 2009 (with Michelle Livermore)
Social Security and Poverty in East Asia, Routledge, 2010 (with Kwong-leung Tang)
Social Work and Social Development, Oxford University Press, 2010 (with Amy Conley).
He has received several awards including the International Rhoda Sarnat Prize from NASW in 1996; the Career Achievement Award from the Association for Community Organization and Social Administration (ACOSA) in 2004; the Lifetime Achievement in Social Work Award from NASW, California Chapter in 2005; and the International Partnership in Social Work Education Award from the Commission on Global Social Work Education, CSWE in 2006.
He is an honorary professor at the Hong Kong Polytechnic University, Nihon Fukishi University in Japan, and the University of Johannesburg, South Africa.