David T. Takeuchi, PhD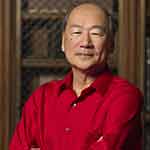 David T. Takeuchi, PhD, is Professor and the inaugural Dorothy Book Scholar and Associate Dean for Research at the Boston College Graduate School of Social Work (GSSW). Dr. Takeuchi is a sociologist with postdoctoral training in epidemiology and health services research. His research focuses on the social, structural, and cultural contexts that are associated with different health outcomes, especially among racial and ethnic minorities. He also examines the use of health services in different communities. Dr. Takeuchi has published in a wide range of journals including the American Journal of Psychiatry, American Journal of Public Health, Archives of General Psychiatry, American Journal of Community Psychology, Journal of Health and Social Behavior, Medical Care, Social Science and Medicine, Sociology of Education, and Social Forces. He has received funding for his work from the National Institutes of Health, W.T. Grant Foundation, and Robert Wood Johnson Foundation.
Dr. Takeuchi received the Legacy Award from the Family Research Consortium for his research and mentoring and the Innovations Award from the National Center on Health and Health Disparities for his research contributions. Prior to coming to BC, he was at the University of Washington for eleven years. He was honored with the University of Washington 2011 Marsha Landolt Distinguished Mentor Award. In 2012, he was elected into the Washington State Academy of Sciences and the Sociological Research Association, an honor society of the nation's top sociologists. He currently serves on the Board of Scientific Counselors for the National Center for Health Statistics and the National Advisory Committee for the Robert Wood Johnson Health and Society Program. He recently agreed to serve on the Immigration Integration Committee for the National Research Council of the National Academy of Science. The panel will examine the issues confronting immigration settlement and integration especially around demographics, legal status, and geographic location and the overall impact of immigration, both legal and illegal.