Curtis McMillen, PhD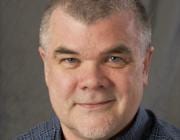 Curtis McMillen is a professor at the School of Social Service Administration at the University of Chicago. His work strives to improve the mental health services received by children and youth in the foster care system. His research has documented numerous problems in the quality of these services as well as some of the root causes of these service problems. More recently, he has turned to finding remedies to some of these problems. He is working to develop new models of treatment foster care for older youth, a new intervention for youth with emotion regulation problems, new ways to provide psychiatric care to fostered youth, better implementation and training methods to improve service quality, and curriculum development to increase the capacity of the quality management workforce in human service agencies. Prior work involved studying the effects of trauma and other adversities, particular the unanticipated positive by-products of such experiences.
He has worked as a foster care case manager, as a social worker in group care and transitional living programs and has run a treatment foster care program. Prior to coming to the University of Chicago in 2011, he was a professor at the George Warren Brown School of Social Work at Washington University in St. Louis. Much of his work at Washington University was affiliated with its Center for Mental Health Services Research. He received his master degree in social work from the University of Oklahoma and his Ph.D. in social work from the University of Maryland at Baltimore. The latter named him one of its 50 Heroes for Justice in 2012. Much of his prior work has been funded by the National Institute of Mental Health.