Barbara W. White, PhD (emeritus)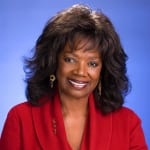 Barbara W. White is dean of the School of Social Work at The University of Texas at Austin, where she also holds the Centennial Professorship in Leadership. She is a former president of the National Association of Social Workers (NASW), and a former president of the Council on Social Work Education (CSWE). She has been a Fulbright Scholar on Women's Issues in India, and received a University Teaching Excellence Award while at Florida State University. She has held a national appointment under President Clinton and was inducted into the African American Women's Hall of Fame sponsored by the National Women of Achievement, Inc.
Dr. White has authored articles and book chapters on issues dealing with cultural diversity, women, domestic violence, and social work education, and serves on numerous editorial boards and with community service organizations. She is a consultant on social work curriculum and leadership and a public speaker on a wide range of issues in social work education and practice.
Among the awards and recognitions she has received are: the International Rhoda G. Sarnat Award for significant international or national contributions to advance the public image of professional social work; an endowment established by the UT School of Social Work Advisory Council as the Dean Barbara W. White Excellence Fund in Social Work Education and Leadership; and Distinguished Alumna Award, College of Social Sciences, Florida State University.