Barbara J. Berkman, DSW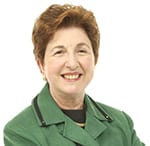 Dr. Barbara Berkman is the Helen Rehr/Ruth Fizdale Professor of Health and Mental Health at Columbia University School of Social Work and adjunct professor, Mount Sinai School of Medicine in New York City. She received her Doctorate from Columbia University School of Social Work, a MA from the University of Chicago, and her BA with distinction and honors in Philosophy from the University of Michigan.
She has directed 23 federally and foundation supported research projects in health and aging, and is currently principal investigator and national director of the John A. Hartford Foundation's Geriatric Social Work Faculty Scholars Program.
Dr. Berkman has received many awards and honors primarily for her research and policy efforts in health, mental health, and aging. Most recently, she has been honored with the 2009 Donald P. Kent Award from the Gerontological Society of America for her professional leadership in gerontology through teaching, service, and interpretation of gerontology to the larger society.
Dr. Berkman's professional contribution to the knowledge base in health care and aging includes over 200 books, chapters, and articles. She is a Fellow of the Gerontological Society of America and of the New York Academy of Medicine.