National Network Leadership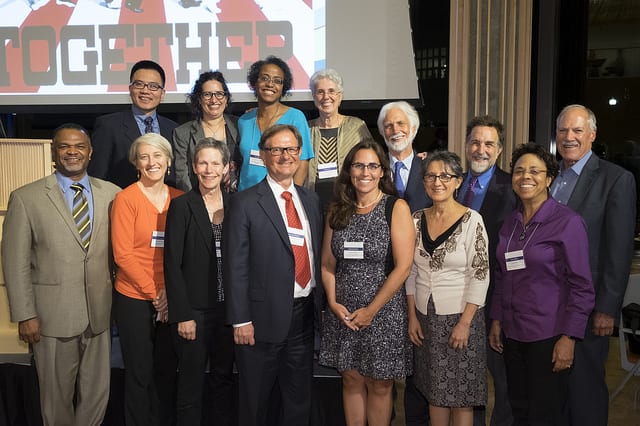 Pictured above, Grand Challenges Network Leaders at the Policy Conference, Washington University in St Louis, September 2016. Back Row (l to r) Jin Huang, Shanti Kulkarni, Trina Shanks, Laura Lein, Jeff Jenson, Richard Barth, and J.David Hawkins. Front Row: Martell Teasley, Julie Birkenmaier, Margaret Sherraden, Lawrence Palinkas, Stephanie Berzin, Yolanda Padilla, and Ruth McRoy.
Note: Network Leaders are listed on each individual Grand Challenges page.